I've been wanting to write a review on all of these products but since the ColourPop X Shayla collection has been out for a while, and since I haven't tried the Becca foundation as long as I would've liked to for a full review, I thought a first impressions would suffice.
The perception palette has now been restocked online and I can see why it sold out in the first place! It's a 16-pan palette with half warm-toned shades and half cool-toned shades, made to cater to everyone. The quality of ColourPop pressed shadows are always good, and this palette is no exception, with really pigmented and blendable shadows.
I decided to swatch the shadows by warm and cool shades.
From Left to Right: Unbothered, Split the Tea, Strut 'n Slay, Revenge, T.F., Diva, Culture and Thic
From Left to Right: Titus, I.E., Sassy, Played Out, Stallion, 14, September and Shade
My favourite shades are 'Sassy', which is a really cool duochrome Eggplant colour with a Teal flip, and "Diva", which is a metallic amber.
Above is the eye look I did inspired by a look by Desi Perkins. I used 'Culture' and 'Revenge' in the crease, 'Diva' and 'T.F.' on the lid and 'Spill the Tea' in the inner corner.
The collection also came with three new Lux Lipsticks and one new Luster Dust Loose Highlighter.
Above are the two new lipsticks- 'Quickie' (above) and 'OOUUU!' (below). The Lux Lipsticks have such a good formula (see my review on them here), but these shades were a bit of a surprise to me. Knowing that Shayla is a POC, I expected the lipsticks to be suitable for people of deeper skin tones, but they're super light and I struggled to wear them without looking ridiculous, and I have medium-tan skin. The only way that made them wearable for me was to pair them with a deeper lip liner (e.g. MAC liner in Chicory). I am a lazy person, and I wish I could just throw them on without a liner without looking crazy!
I didn't take photos of the new Luster Dust, but it is suuuuper blinding (just what I like) and is a nice peachy gold that compliments my skin tone really well. I think that this would be too dark for anyone paler than I am, but would look sooo good on people with deeper complexions.
This is the look I did below.
Unfortunately I don't have my own photos of the BECCA Foundation and the Hourglass Veil Powder, but this I'll insert some Google images for reference.
The BECCA Ultimate Coverage Foundation is not necessarily a new foundation, but it's recently been repackaged into a new glass bottle, with a larger shade range. The foundation promises a natural and weightless finish but with good coverage and a long wear time (Isn't that what we all want?!). I bought the shade 'Olive' which was actually a really good shade match on me. I applied one pump using a beauty blender, and then put some more extra on the areas I wanted more coverage. I would say this is a medium to full coverage foundation, and although it's supposed to be natural-looking, it made me look SO CAKEY. If you look two photos above at the close-up of my eyeshadow, you can see my texture and dry skin is really emphasised 😦 I couldn't test out the wear of the foundation because I just wanted to get it off my skin ASAP. After watching a few review videos, I've learnt that most people felt the same way as I did regarding texture, and that the way to get the most of this foundation is to use less of it! I think the next time I try this out I'll only use 1 pump maximum.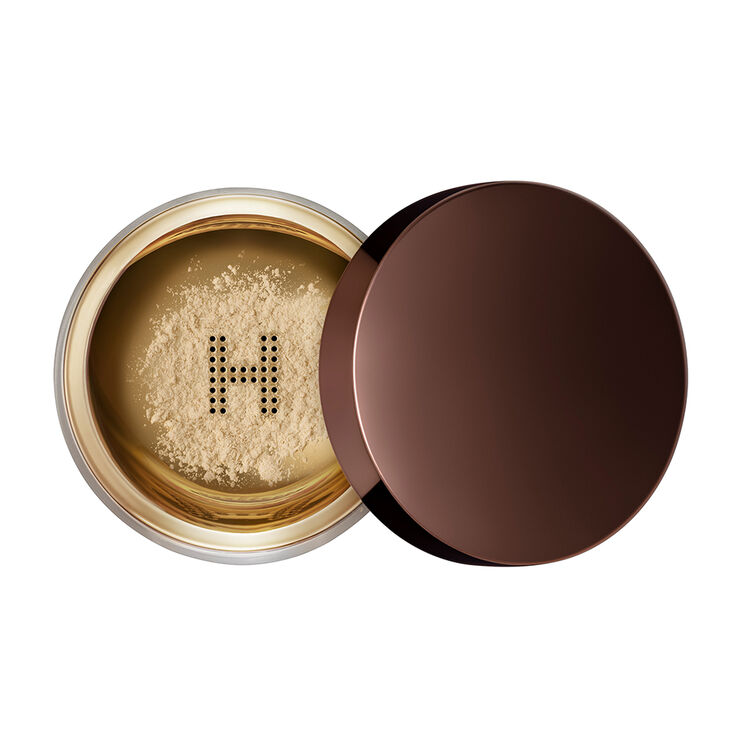 As for the Hourglass Veil Powder, I think I overall really like it. It's very finely milled and lightweight, and doesn't make your face feel tight or dry. I think it generally does help makeup last longer, but I wouldn't say its better than the OG Laura Mercier translucent powder, which I think makes my undereye look a little bit better than this powder does. If you're looking for a brightening powder, this doesn't do any of that. All in all, it's a good lightweight all-over face powder, which is even good for dry skin.
I hope you enjoyed this first impressions!